About this site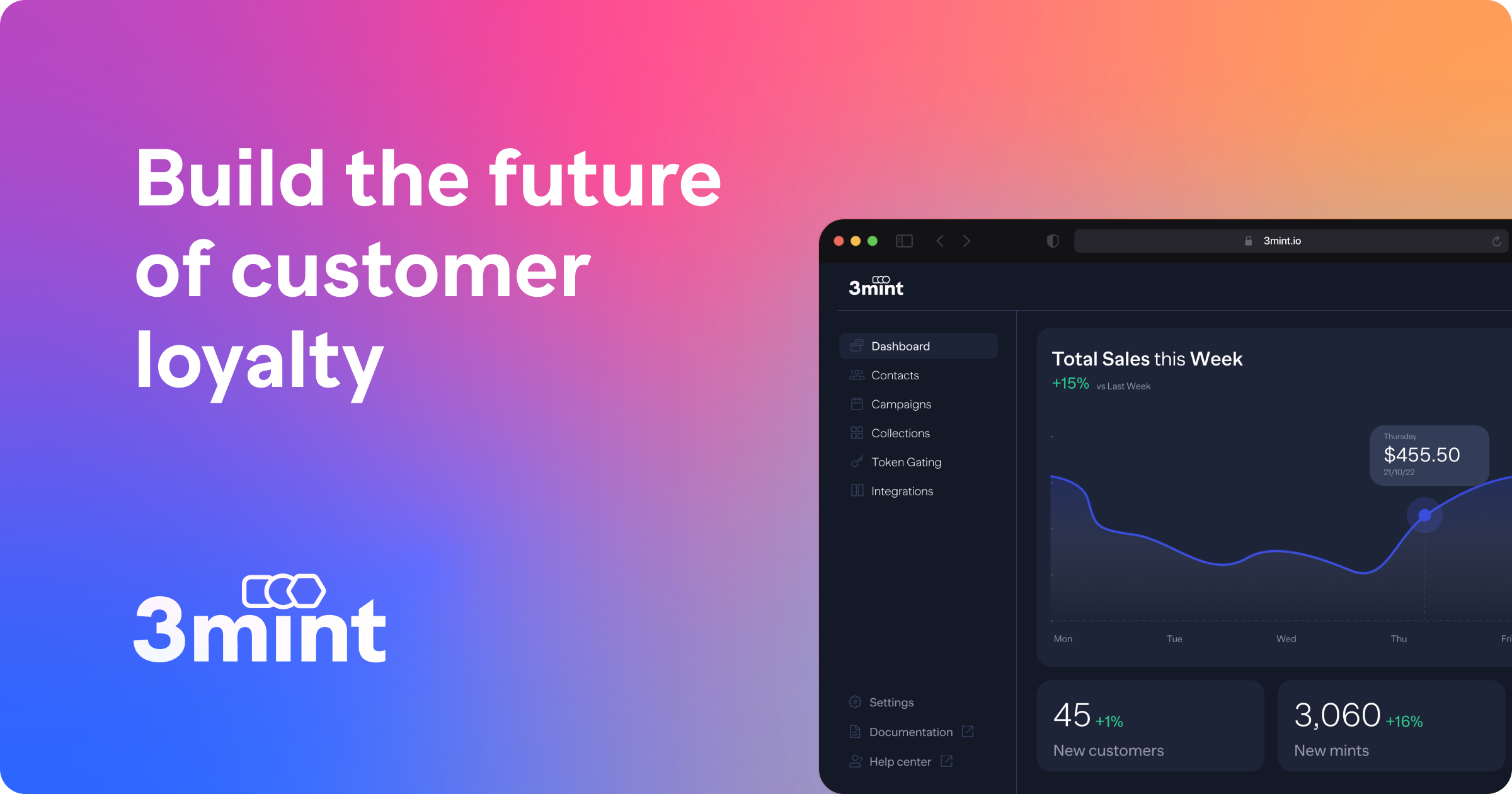 This is 3mint's primary blog, where we share news about 3mint, product releases, case studies & insights, interviews with experts, and more.
Why do We Do What we Do?
3mint's purpose is to give people more ownership and control over their data, because that leads to a better, deeper consumer experience and a powerful, direct distribution channel for brands.
We think brands are the single most important touchpoints for users; that's why we've built a modern customer engagement platform for brands that's built on Web3, but removes all the complexities of dealing with blockchain. That's right: all the benefits, none of the pain.
About 3mint
3mint is building the future of customer loyalty, starting with our Web3-powered customer engagement platform. We're completely reimagining how brands engage with consumers, focusing on creating deeper, longer-term connections instead of the spammy digital marketing we see today. With 3mint's platform, brands can easily set up loyalty programs, Web3 communities, NFT engagement campaigns, and token gated commerce - no crypto knowledge required.
Our Team
We're a VC-backed team of builders who have been operating in the Web3 space since 2016. We've worked in Web3 and Web2, first spending time consulting on strategy and technology innovation for consumer brands at Strategy& and Oliver Wyman, before spending years at ConsenSys helping to build products like MetaMask, Infura, and Truffle—supporting on everything from product development and strategy to corporate development.
We founded 3mint in March 2022, and have been relentlessly building to create the best customer experience on Web3. We're mission-driven, laser-focused, and customer-obsessed. If you're hungry, thrive in the zero to one stage, and our purpose resonates with you, check out our careers page and apply to join us!